My father, Yusuf Dirir Abdi, a Somali politician, has died aged around 80, killed by Somali government troops.
He was born into a nomadic family in Erigavo, probably in 1935, though there is no record of his birth. He was the oldest of eight children of Dirir Abdi Issa and Ambaro Sugaal, a strong woman who built up the family goat farm. Yusuf was lucky to have been given a chance of an education, and eventually left for Britain to continue his studies. He was offered a place at Balliol College, Oxford, but the offer was rescinded as he did not have the requisite Latin, so he attended Reading University, reading politics and economics. It was there he met my mother, Margaret.
After graduating, he returned to Somalia in 1964 and his political career took off – he worked first in the ministry of health and labour. He then joined the ministry of foreign affairs as a political and economic director – representing Somalia at a number of conferences at the United Nations. In 1967 he was appointed as a diplomat in Ethiopia – an important job given the proximity and difficult relations between the two countries. In 1969 there was a military coup led by Siad Barre. Yusuf served as an economic and financial adviser to Barre (1970-73), but open opposition to Barre's dictatorship and Yusuf's belief in democracy meant that he was imprisoned for two years – most of it in solitary confinement.
After leaving prison, he left Somalia and spent many years in exile in Kenya and the Middle East. He formed the Somali Salvation Democratic Front and battled against the Barre regime from abroad. He was also successful in business, becoming marketing manager for Toyota in Saudi Arabia.
Around 1993 I met my father for the first time – soon afterwards he came to live in London with his third wife, Amina, and their three young children. This was a settled time for him but he could not resist the pull of politics. After the fall of Barre's regime in 1991 and a period of civil war, he became an MP in the United Nations-backed government. Despite his advanced years, he insisted on putting his life in danger by travelling to Somalia. He told everyone this was to be his last tour. It is a cruel irony that although his family was worried about attacks from the Islamist extremists al-Shabaab, he was killed by government forces in an apparent case of mistaken identity.
Politics was a lifelong passion, but his Muslim religion and family were also very important to him. He was a fiercely intelligent man, who spoke Somali, English and Arabic. He was also a very funny and a warm person adored by all his children. He loved spicy food and interesting people – his favourite expression of approval was "he's quite a character!" He certainly was.
Yusuf is survived by Amina and their three daughters, by a son and daughter from his first marriage and three daughters from his second, and by me; and by many grandchildren, nieces and nephews.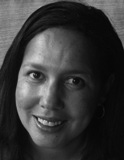 Deporah Keeping