One of the organizers of the second annual Columbus Somali Culture Festival believes that now, more than ever, events that help people bridge their differences are important.
"Given everything that's going on, there couldn't have been a better time for such events that break stereotypes and showcase the diversity and beauty of central Ohio," said Ismail Mohamed, a program coordinator for Our Helpers.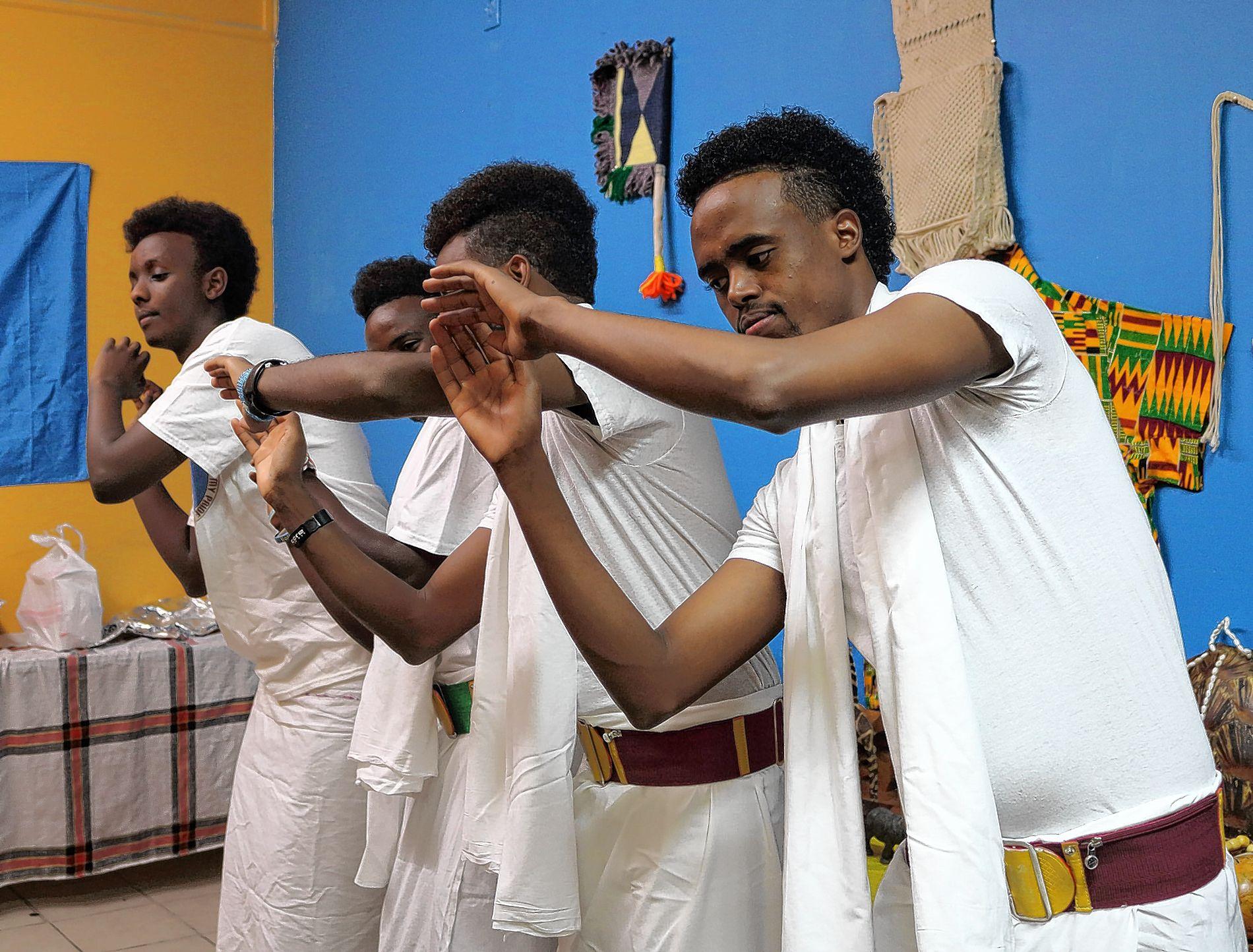 Our Helpers is a Northland-based nonprofit organization founded in 2012 that offers a variety of services to immigrants and refugees.
"Mainly this event is bringing people together, bringing the Somali community to the broader community … and also for the Somali community to know and meet with the broader community," Hodan Mohammed, founder of Our Helpers, said of the Nov. 17-18 festival.
According to information on the online Eventbrite site about the festival, Columbus is now home to 60,000 Somalis.
The festival is designed to "celebrate the city's openness to immigrants and allow visitors and locals alike to experience the uniqueness of Somali culture through its food, art and history."
The Columbus Somali Culture Festival opens at 7 p.m. Nov. 17 and at noon Nov. 18 at the Northland Performing Arts Center, 4441 Tamarack Blvd.
Admission costs $15. Tickets will be sold at the door or may be ordered in advance at https://tinyurl.com/ybhweejg
Events will include displays of historical artifacts, music, demonstrations of different types of dances, skits and a fashion show. Somali cuisine, a fusion of different traditions, including East Africa, Arab, Turkish and Italian influences, will be featured.
Jibril Mohamed, professor of Somali at Ohio State University and a member of the Community Relations Commission, said he is pleased to see the festival will emphasize the cultural side of his homeland.
"Somalia is a nation of poets where poets are role models whose verse is known by heart," he said. "In the diaspora, there is a resurgence of Somali language and culture as artists such as K'naan and young poets such as Warsan Shire embrace their traditional roots of artistic expression.
"The Somali festival is part of this cultural revival and it is a way for Somali-Americans in Columbus to celebrate their heritage while exposing Somali music and artifacts not only to Somali youth but also to the wider public in central Ohio."
"Most people get their impressions of Somalis from the news, and it's not good," said Ismail Mohamed, who is not related to Jibril Mohamed. "A lot of people have legitimate questions. They're curious. We don't want them to fill in the gaps with what Fox News says.
"We're hoping to have a lot of non-Somalis, and a lot of young Somalis."
The sons and daughters of Somali immigrants could definitely benefit from attending the festival, he said.
"They don't have an understanding of the culture," Mohamed said. "They don't have a full understanding of it. We want to convey to them we're a nation of immigrants. Everyone came here from somewhere else, unless you're Native American.
"You can love this country and absolutely still have some connection to your native land."
"We are in the process of uniting the community and finding common goals," Our Helpers founder Mohammed said. "This is the beginning of doing so.
"Each and every one of the community is invited."
Source: http://www.thisweeknews.com