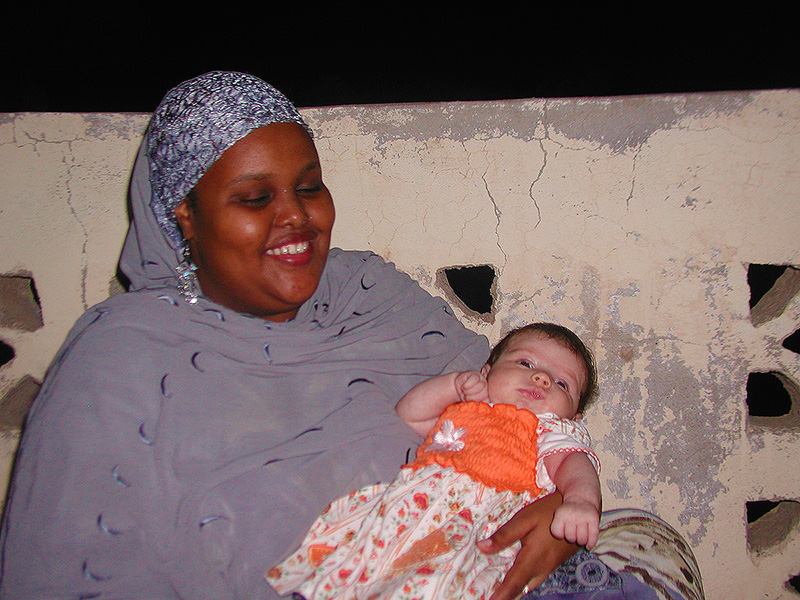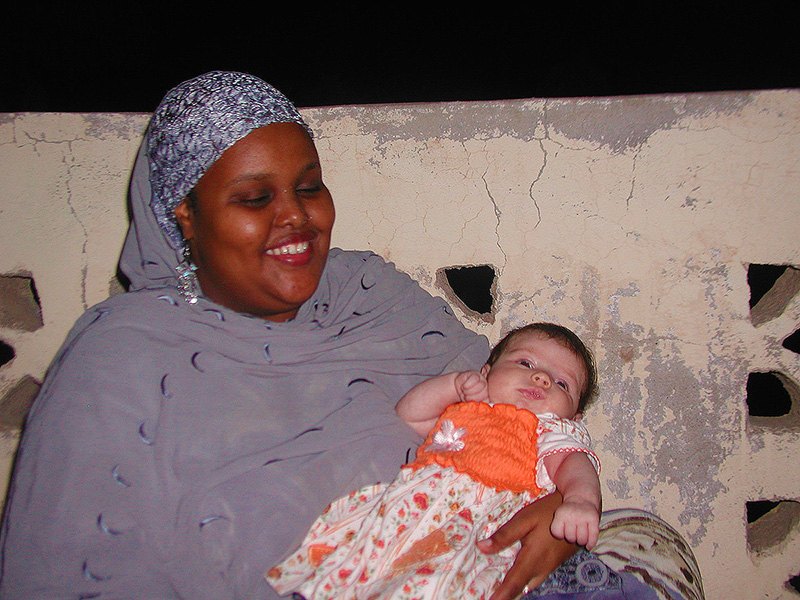 I am an American Christian and I live in Djibouti, a predominantly Muslim nation in the Horn of Africa. In 2005, I was pregnant with my third child and my midwives were an Arab woman and a Somali woman, both Muslim.
When I went into labor, the Somali midwife in the hospital, Fardousa, was by my side. My daughter was born in 26 minutes, with two pushes, and the time of birth was 9:27 p.m. She has two middle names and the first is the Somali name Deeqsan. Deeqsan means "gift from Allah."
Deeqsan was born on September 11.
9/11/2005. In a Muslim country, with the excellent help of a Muslim midwife, to American parents who believe the Bible and who thanked God that she was born healthy and who named her "a gift from Allah."
This year, Deeqsan will turn 10 and as always, of course, her birthday falls on a day of national grief and horror. But my family will celebrate. Not only will we celebrate her specific life, but we will celebrate the reality that her birth date represents to us: that there can be meaningful community and relationships between Christians and Muslims. There can be peace, there can be hope.
I remember the midwife looking in on my baby and I after the birth. Deeqsan was nestled against my chest. I remember Fadousa's gentle, knowing smile. I smiled back and there was nothing between us but the shared awe and delight of women who have brought a new life into the world.
I remember telling Deeqsan about the events of her birthday in history. Her face tightened and her mouth dropped open at the shock of what happened on 9/11/2001.
Then I told her that she was our light on a dark day, our celebration child, and she transformed. The open mouth turned into a smile and she seemed to stand up straighter, proud. I told her that her birth was like a constant reminder of the reality that, while wars rage, around the world and in all kinds of circumstances, women continue to choose life. Women continue to choose to stand together, across barriers, to find joy and hope.
I TOLD HER THAT HER BIRTH WAS LIKE A CONSTANT REMINDER OF THE REALITY THAT, WHILE WARS RAGE, AROUND THE WORLD AND IN ALL KINDS OF CIRCUMSTANCES, WOMEN CONTINUE TO CHOOSE LIFE.
In Liberia, Christian and Muslim women united and forced an end to the devastating civil war by peacefully protesting together, refusing to sleep with their husbands until peace was won, and even going to the meetings between warlords and staging a sit-in, threatening to do the sit-in naked if negotiations failed.
In Syria, women are negotiating ceasefires, delivering medical supplies across dangerous enemy lines, working to stabilize prices with merchants so their people won't starve. They are doing these things across religious and cultural boundaries.
In Israel and Palestine, mothers grieve together and say "Enough." We have lost enough of our sons to war. It is time for peace.
Djibouti, where Deeqsan was born and where we still live, is not even remotely in a state of religious conflict, but there are differences and these can lead to interpersonal misunderstandings. The birth of my daughter gives me something powerful to hold on to as I pray and work toward communication, trust, and relationships.
My daughter has Christian friends and Muslim friends, American friends and Djiboutian friends. She sings worship songs at our French Protestant Church and she asks me about the Islamic call to prayer that sounds off five times a day around us. We celebrate Christmas and our neighbors celebrate Eid, and we join each other in these religious holidays.
My husband and I have devoted ourselves to being an active part of reconciliation as we go about our work (he is a professor here). And, as Deeqsan grows and lives with part of her life in the United States and part of it in Muslim east Africa, my prayer for her is that while her birthday commemorates a day of terror, her life will demonstrate the way of peace.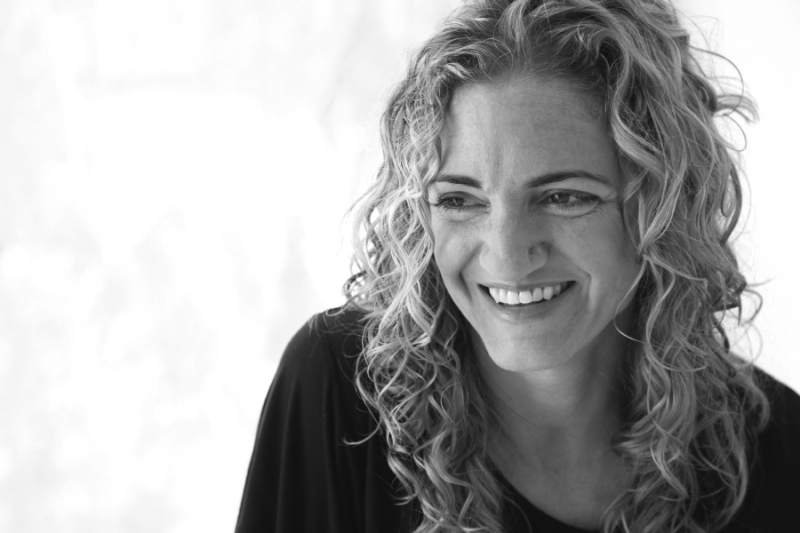 Rachel Jones lives in Djibouti where she swims with whale sharks, runs in 110-degree heat, and writes about parenting and the expatriate life. Her work has been published in the New York Times, Family Fun, and Brain Child.