Meet Cherrie, a singer-songwriter from Sweden whose music video "163 För Evigt" may have popped up in your timeline recently.
People have fallen in love with the song, which translates as "163 Forever", even though many have no idea what Cherrie is saying because, hello, it's in Swedish. Still, people are really feeling it, and one Instagram upload has had over 250,000 plays.
While Cherrie, 26, whose real name is Sherihan Hersi, is relatively unknown in Britain, she's a breakout star in Sweden. She rose to fame in 2015 with her evocative hit song "Tabanja"(Swedish slang for "gun"), and earlier this year her debut album Sherihan won in the hip-hop and soul category at Sweden's answer to the Grammy Awards.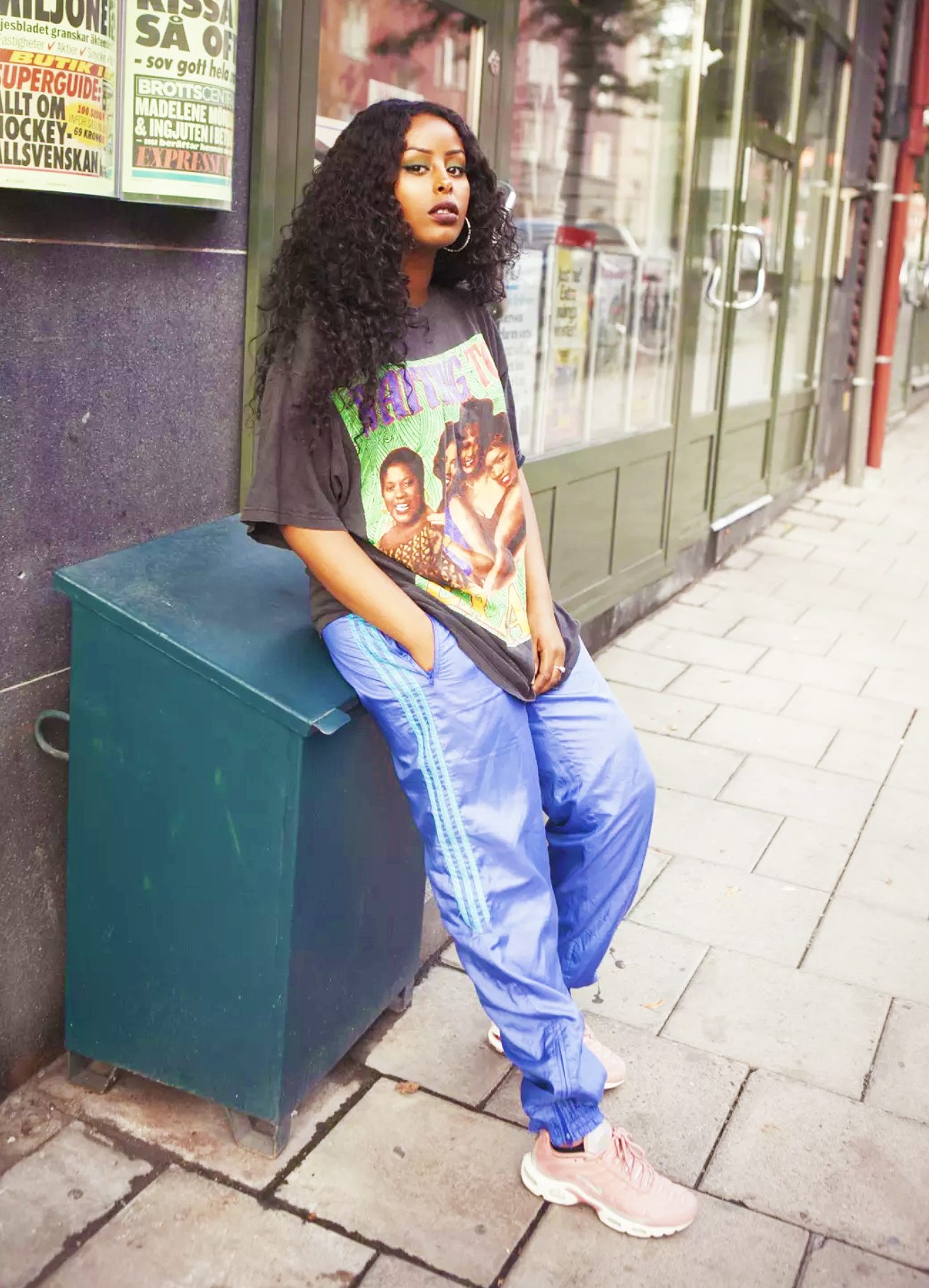 Oh yeah, and she's also collaborated with rapper Stormzy, on the song "Aldrig Igen (Må Sådär)" – in English, "Never Again (Feel Like That)" – before joining him on the European leg of his tour.
Cherrie told BuzzFeed News that "163 För Evigt" is a tribute to the 163 postal code – the code of Rinkeby, the Stockholm suburb she grew up in. "A lot of non-European immigrants live here, and the conditions and possibilities for people out here are less fortunate than anywhere else in the city," she said.
"It's also me celebrating my career, as it has been tough to get where I am as an independent artist."