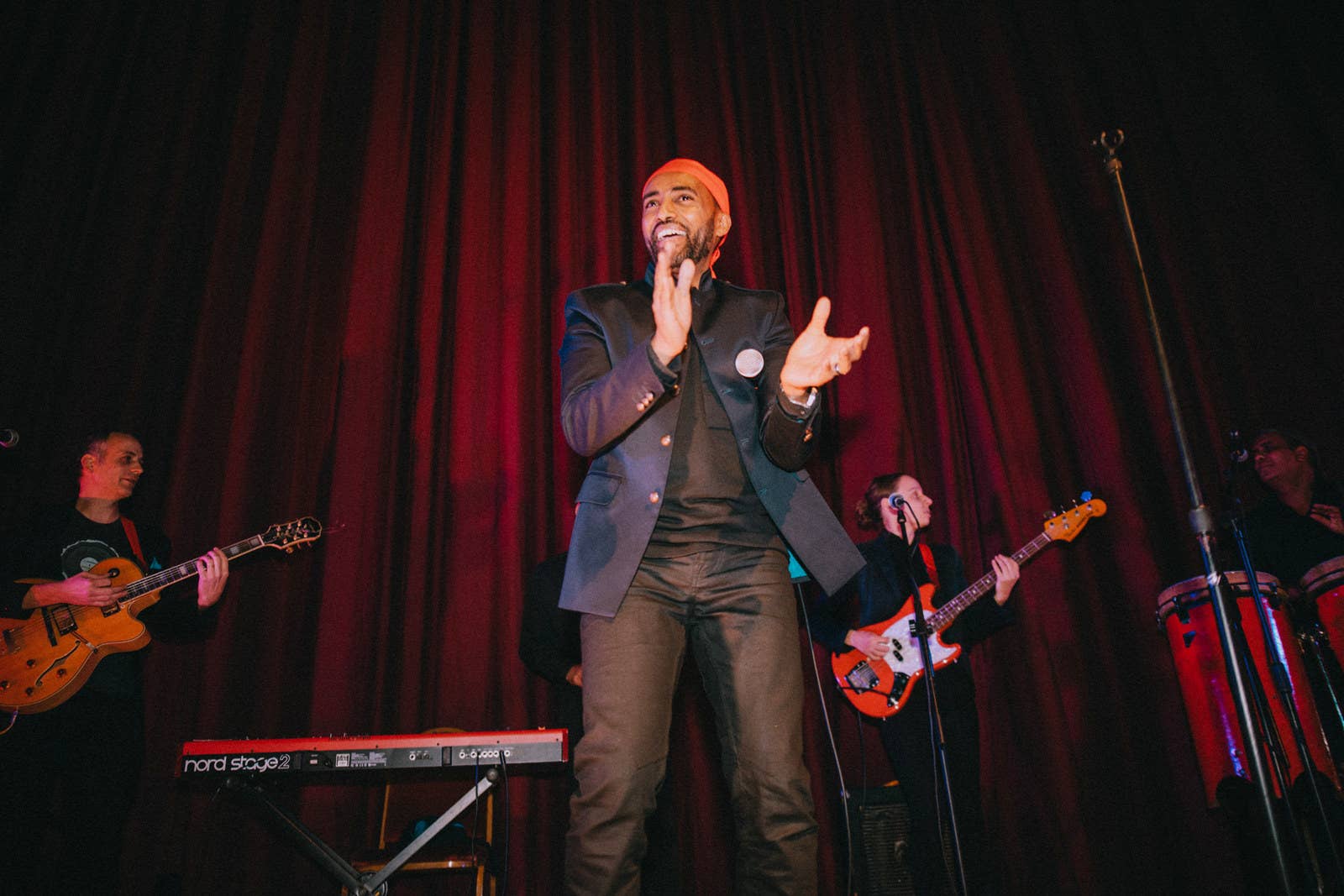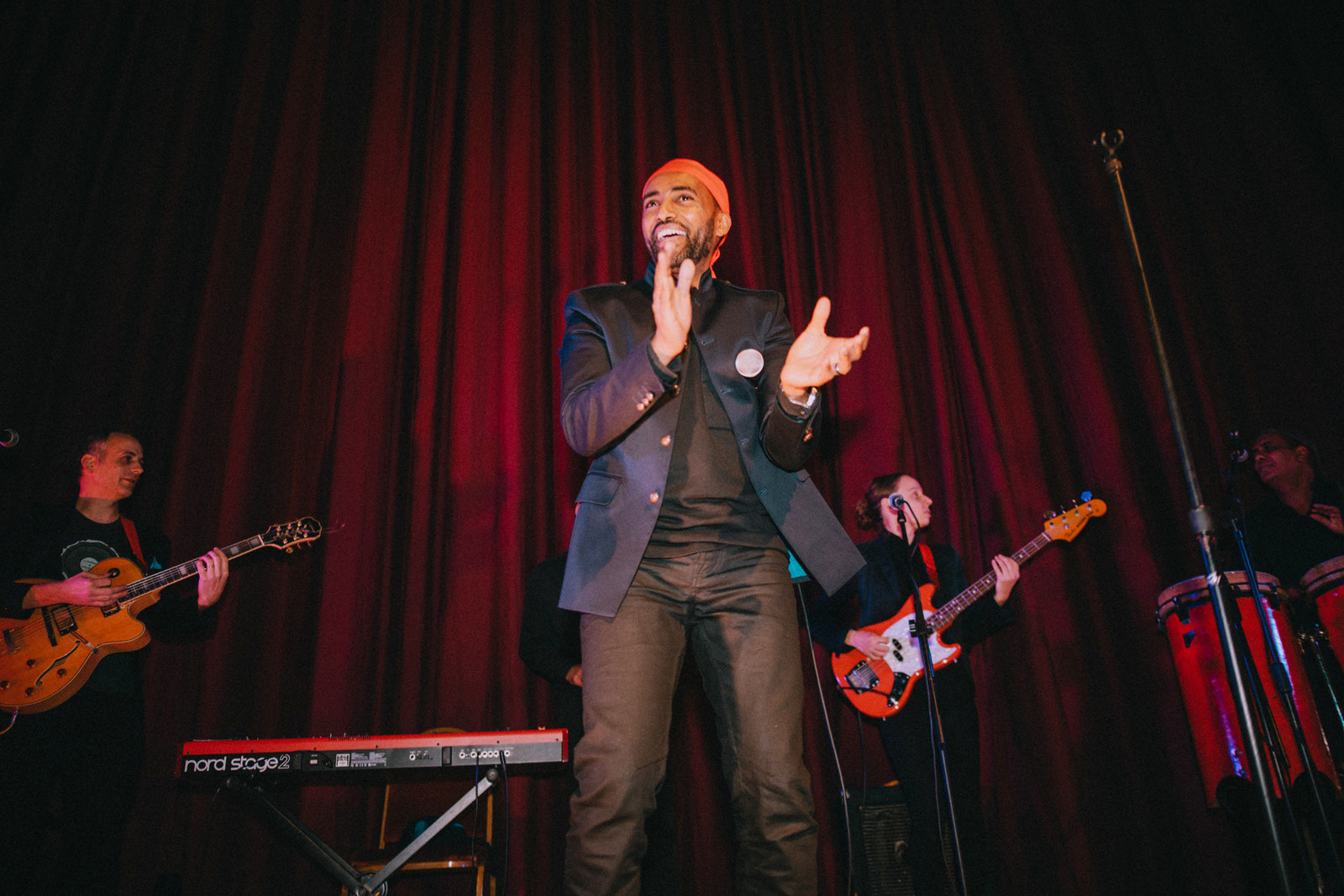 At the end of Black History Month in October, London played host to a 10-day celebration of Somalinimo (Somali-ness).
But this year's Somali Week Festival took place in the shadow of the deadliest terror attack in Somalia's history, in which 358 people were killed when a truck bomb was detonated in Mogadishu.
Hanna Ali, the project manager of the festival, which has been running on and off for a decade, told BuzzFeed News that what took place in the Somali capital on 17 October was completely devastating.
"We were all shocked at the level of what took place. Of course you do sort of feel a sense of wanting to show solidarity with Mogadishu, and I think we made a joined effort to really say, 'You know what, we have been through so much as Somali people,'" she said.
The programme for the festival had been in place for a long time, but organisers made small adjustments to ensure that it was respectful to the victims of the attack.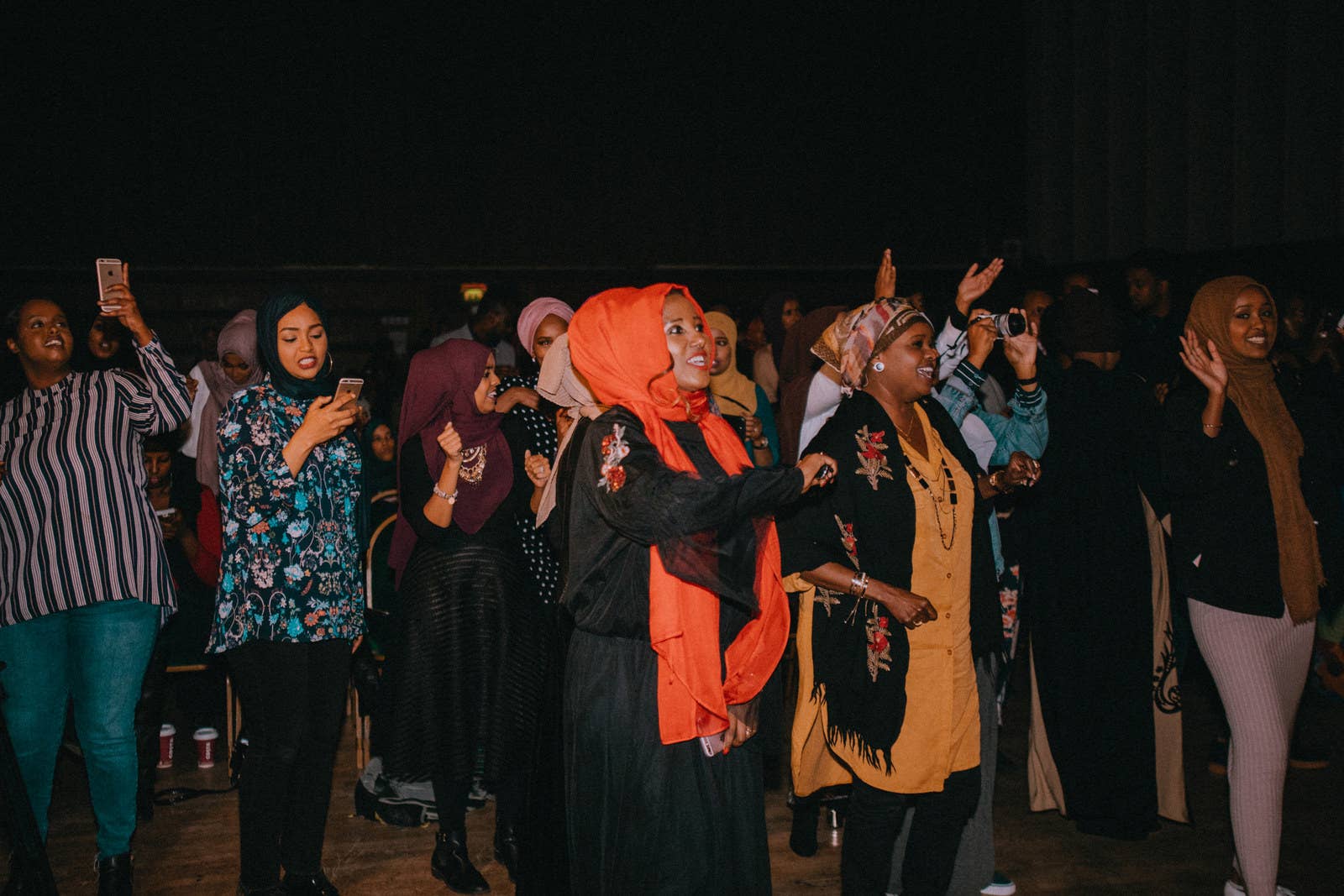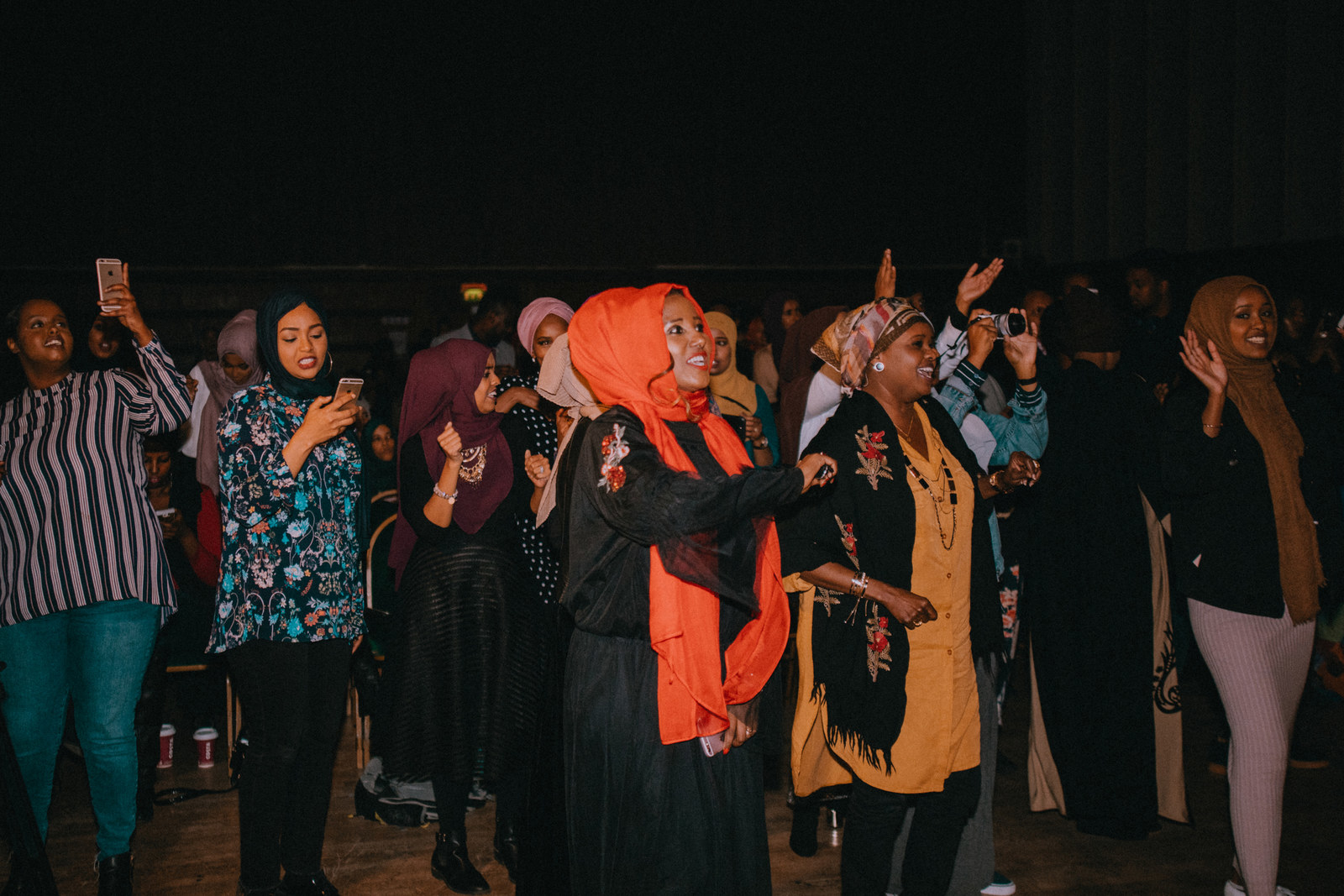 On the opening day, a coalition of Somali societies raised more than £60,000 in pledges to aid relief efforts. Abdulkadir Elmi, the president of the University College London Somali Society and vice-president for the Somali Youth for Integrity (SYFI) group, said an event that was initially supposed to be a meet-and-greet for the Somali societies was turned into a fundraiser.
He said the SYFI team were "extremely shocked and saddened by the horrendous attack in Mogadishu".
"The British-Somali youths' reaction to the attack has been very heartwarming to experience," Elmi said, not just in fundraising but also in raising awareness about the bombing.
"We really made it clear that we stand with Somalia, from vigils to fundraisers. While there has been a lack of global coverage about the attack, we used our resources, we used social media to raise awareness. Somalis are suffering and we stand in solidarity with them."
To meet their SYFI pledge, students at Brunel University held a fundraiser, where they also criticised the level of media coverage of the attack. The president of Brunel's Somali society, Hafsa Dahir, opened the event with a slideshow of screenshots of media outlets that had written about the bombing to show how little coverage it had received.
It was an issue raised many times by people at the festival. Idil Osman, a lecturer at the School of Oriental and African Studies, praised the power of social media in highlighting the horror of the attack, when other media outlets had failed to do so.
Elmi said the pledges the societies received "showed the potential we possess as a community, and how we can really play a leading role in the efforts to help Somalia".
"I would've liked to see more of a response from the UK," he added. "However, we can't take away from the fact that they're providing £170 million in 2017 to support the humanitarian responses in Somalia. It is really important that the UK continues to help Somalia."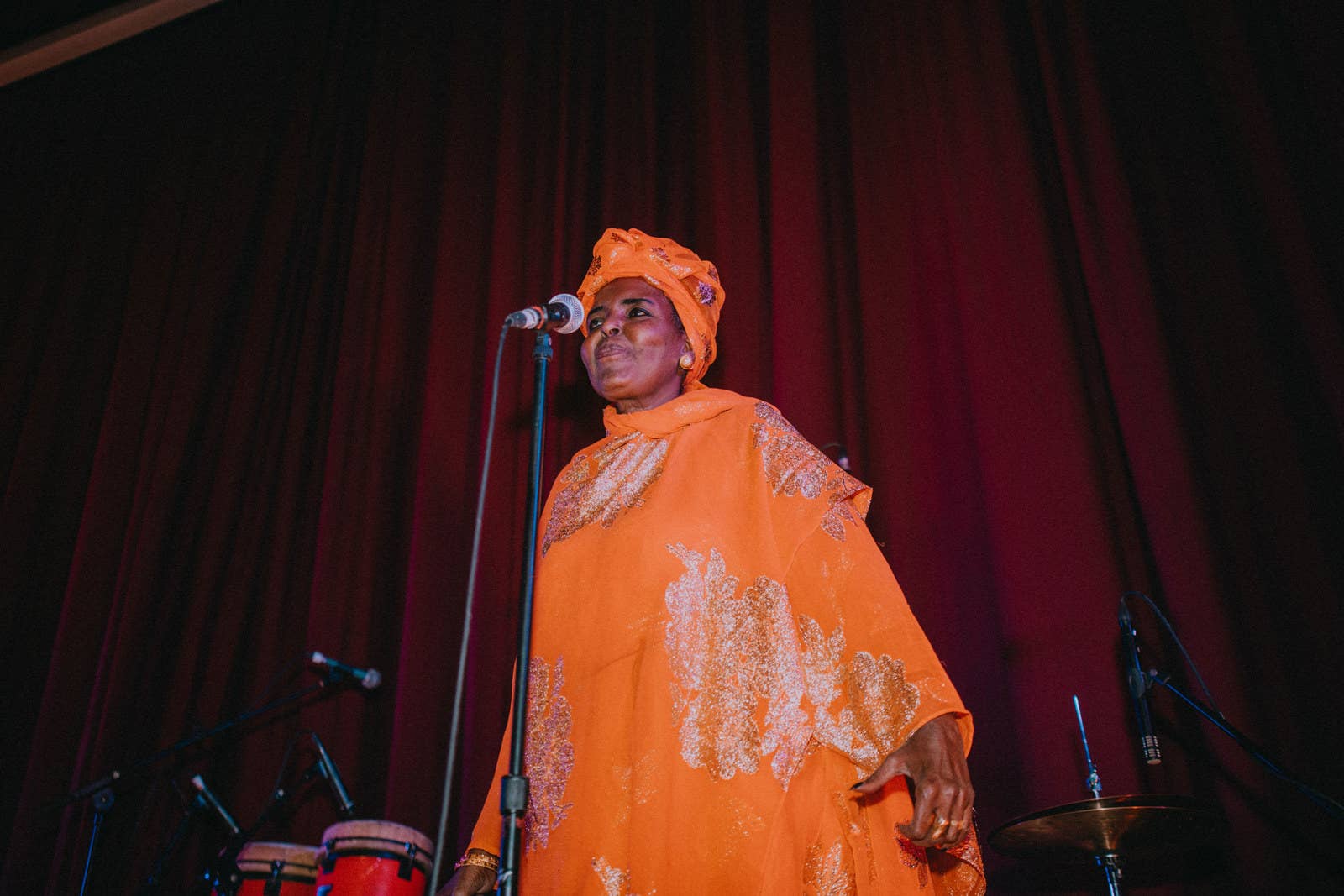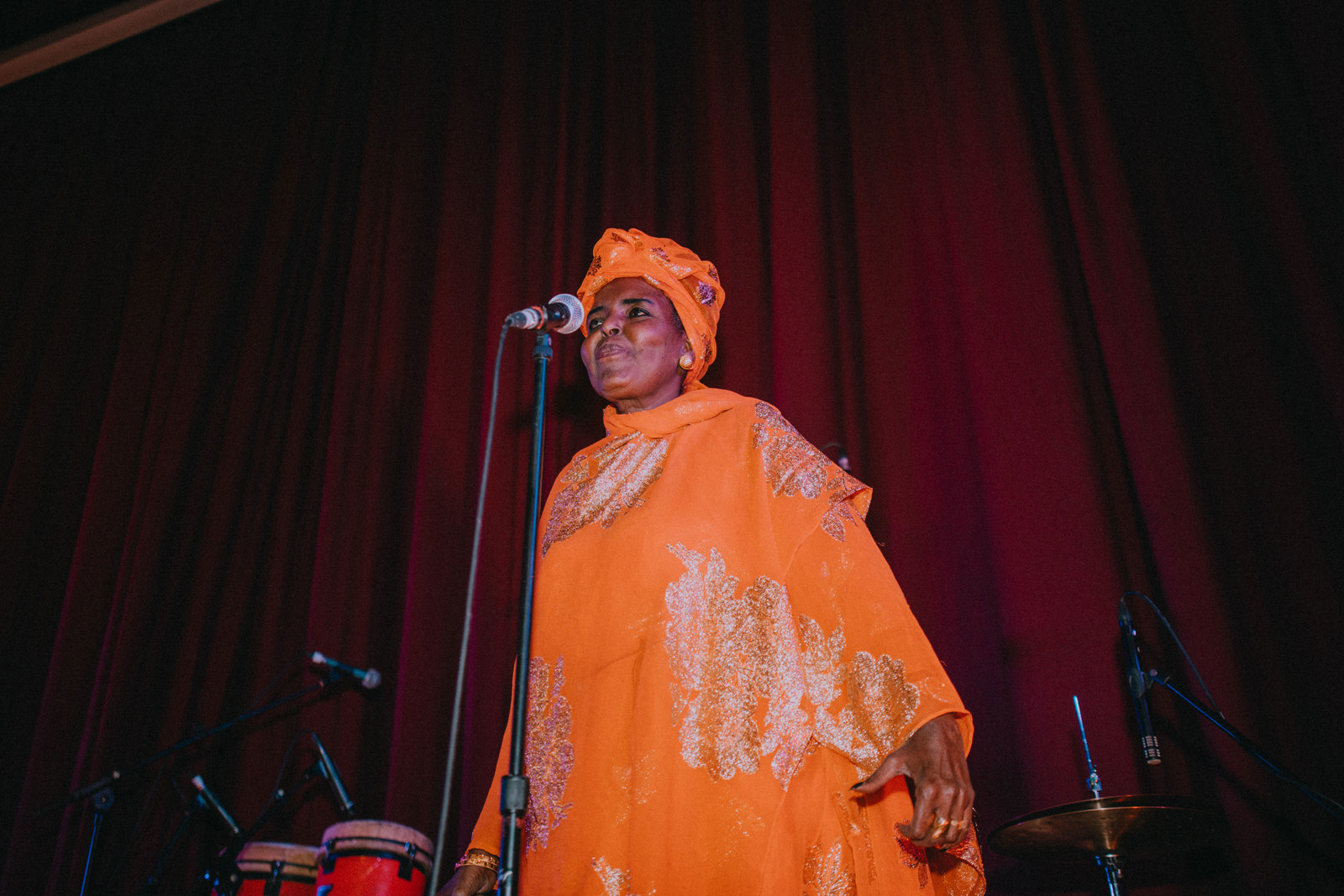 The opening night of the festival took place at the British Library, and began with a prayer for the victims of the bombing read by Somali poet and scholar Mahamoud Sheekh Dalmar.
That night, concerns were also expressed that Sadiq Khan, the mayor of London, was yet to make a public statement addressing the attack, despite London being home to one of the largest Somali diasporas in Europe. Several cities with large Somali communities held some form of commemoration for the victims, whereas London did not.
Matthew Ryder, one of the capital's deputy mayors, was present on the opening night to give his condolences to the victims, and pass on a message from Khan.
But people at the festival questioned why Khan himself was not there, and why he had not said anything personally about the attack.
 Festival attendee Sagal Bafo told BuzzFeed News that she spoke to Ryder after the event. "We spoke to him about the failure of Sadiq showing support and solidarity with the Somali community. I also mentioned how much of us supported him during the election."
Bafo said Ryder's defence of Khan's actions since the bombing seemed "scripted" and that he was "finding every excuse for the mayor".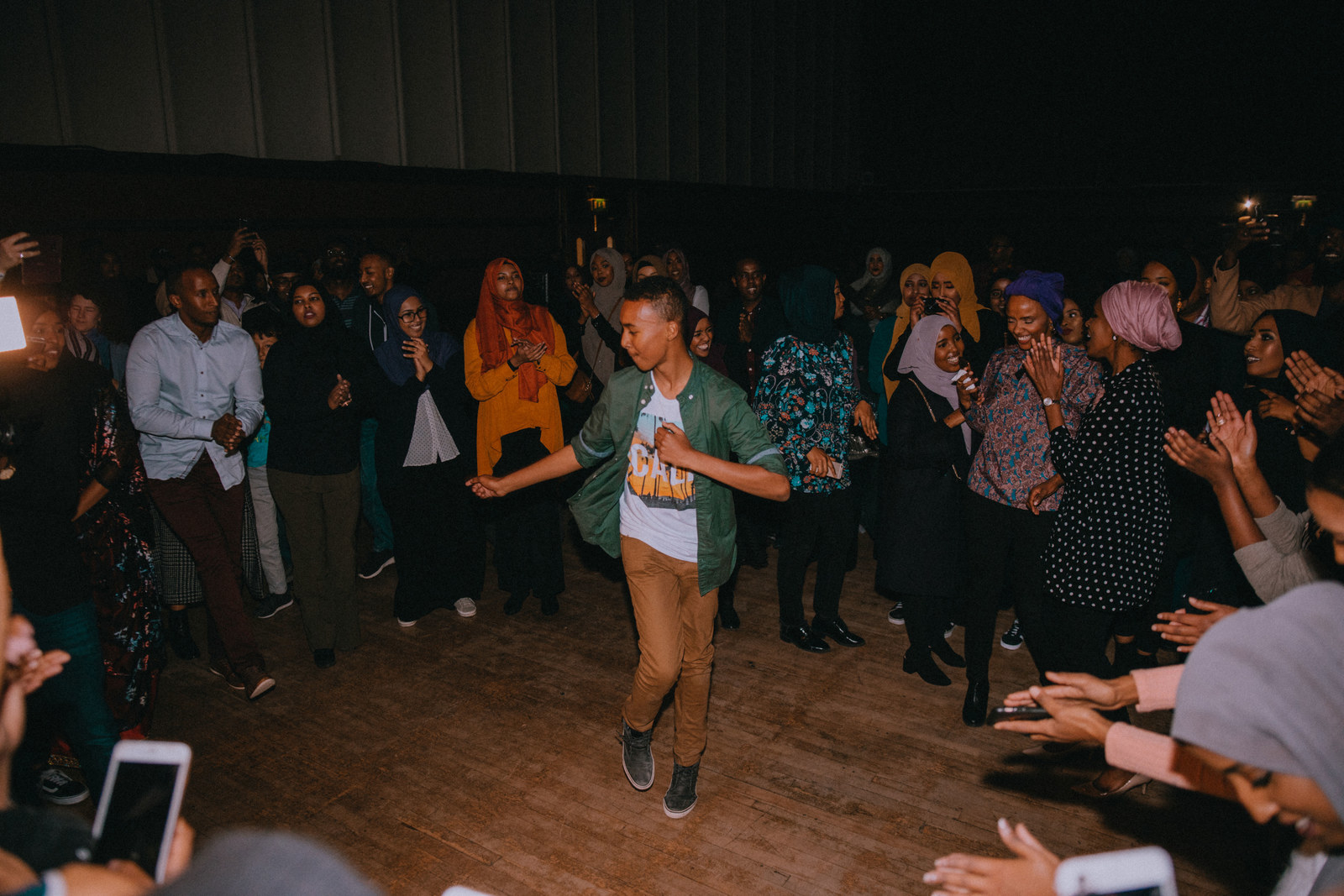 The festival included academic debates, historical archives, language workshops, poetry readings, and musical performances, with visitors and performers alike flying in from across the globe to make it to the events.
The theme of this year's festival was "home and displacement", something the organiser Ali said was "important for today's world".
"The reason why we've chosen this, and considering what happened in the last couple of years – you know, we've got Brexit, we've got issues perhaps in the media, perhaps with Islamophobia, perhaps with the way Somalis themselves are perceived – and what we're trying to really is think about what home means to yourselves," Ali said.
"As a British national, as a European national, wherever in the world you find yourself, within that it falls into questions of home, because for a lot of Somalis obviously in the diaspora, a lot of them have experienced displacement and forced migration."
Ayan Mahamoud the founder of KAYD, the organisation who run London's Somali week, told BuzzFeed News that the week was created to be "an inclusive space for all Somalis regardless of their political views".
"We had seen too many negatives around being Somali, no matter where you're from – even if you're British-born," she said. "But also, we often find there are no spaces where Somaliness is celebrated culturally. There are platforms but those platforms are political."
Somalis are well known for their poetry, and several nights were dedicated to that.
Farah Gabdon, a young poet who performed work from her book Breathing Just a Little at the Royal Festival Hall, said she found it exciting that Somalis had somewhere to showcase their talent.
Gabdon added: "I feel very proud to have been able to be part of it, and to contribute to something that shines a positive light on Somalis."
Photographer Amina Adan was on a panel on "reimagining home and identity" that had to have extra seats added due to demand. She told BuzzFeed News she had learned a lot about the new generation of creatives in the Somali community: "It was a prideful moment to share the stage with a film director, a handbag designer, and a fellow photographer whom I look up to."
She said the festival had become a huge cultural event for Somalis in Britain: "For many like myself, it's the closest we get to feeling a cultural connection, bringing together Somalis globally for their love of Somalinimo, and it's often overlooked during Black History Month."
Abira Hussein is working on an archive exploring Somali heritage, and featured on a panel called "Un-Belonging and In-Between".
Hussein told BuzzFeed News that she had started working on the project a few years ago with Autograph ABP, the association for black photographers. The project's aim is to create an archive for Somalis to access images and history related to the Somali-British experience. She said the archive is trying to map Somali migration, and recognising that the Somali presence in the UK started hundreds of years ago.
Hussein said that being represented in history is important: "Who matters and who doesn't, a hierarchy of history is established, and being able to see yourself in places in history is important for your identity and belonging. This is valuable from infancy right up to that Somali kid at school who just can't stand hearing one more time how they are not wanted in this country."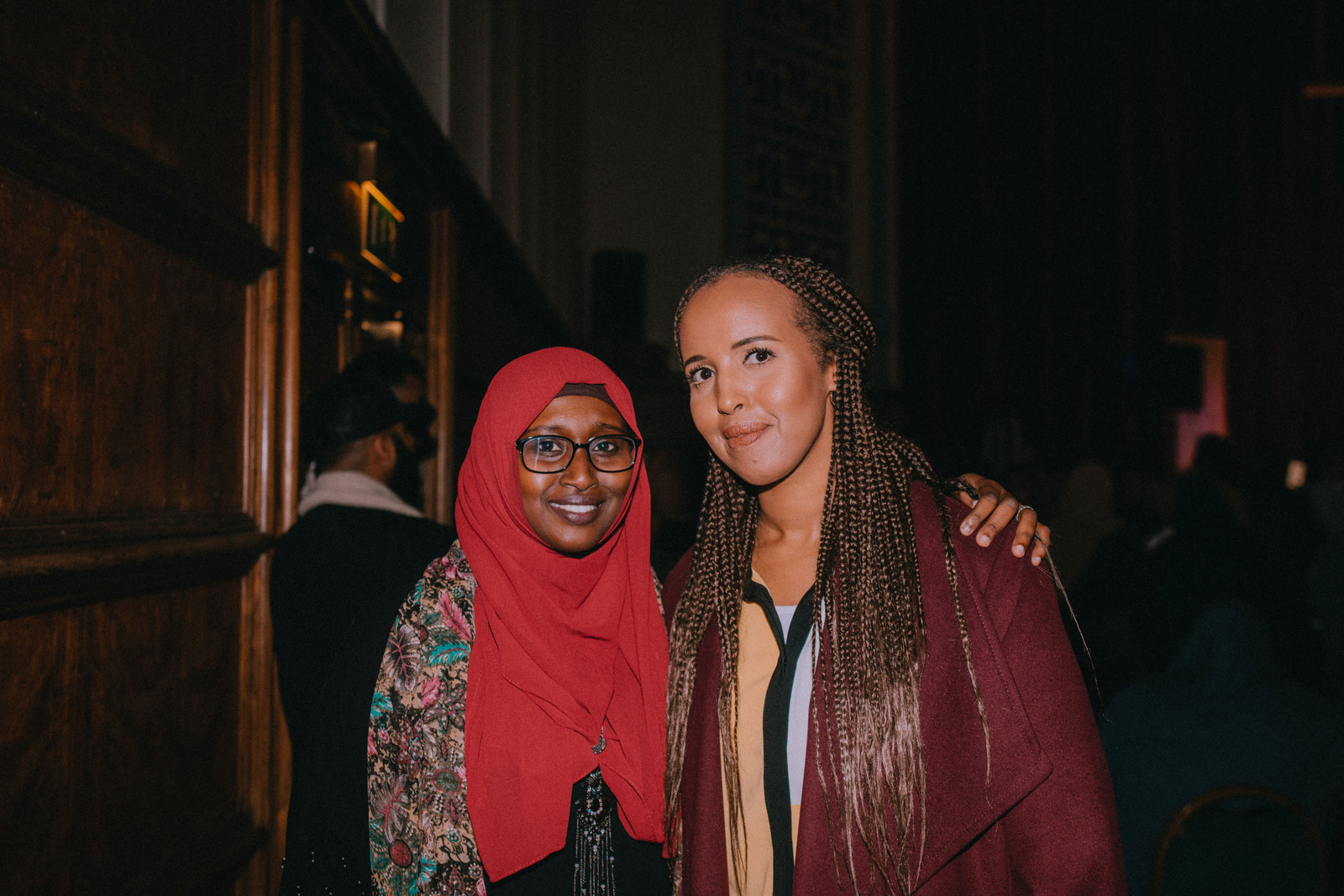 The festival came to a close on Saturday in Hammersmith Town Hall with musical performances from Farxiya Kabayare, Aar Maanta, Maryan Mursal, and Kaltuun Bacado.
During his performance, Aar Maanta paid tribute to the victims of the latest attacks by wearing a red bandana, which became a symbol of protest over the bombings in Mogadishu.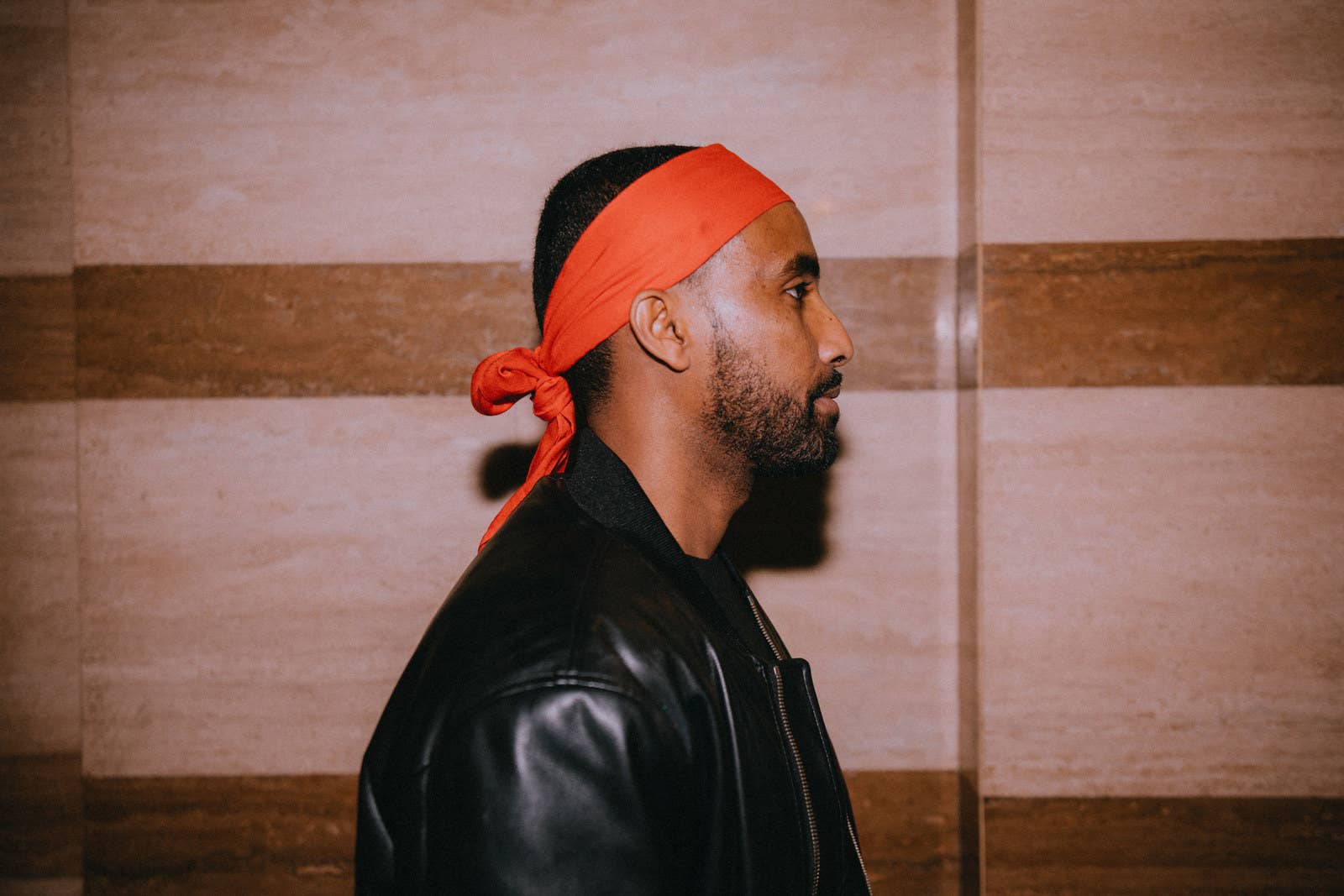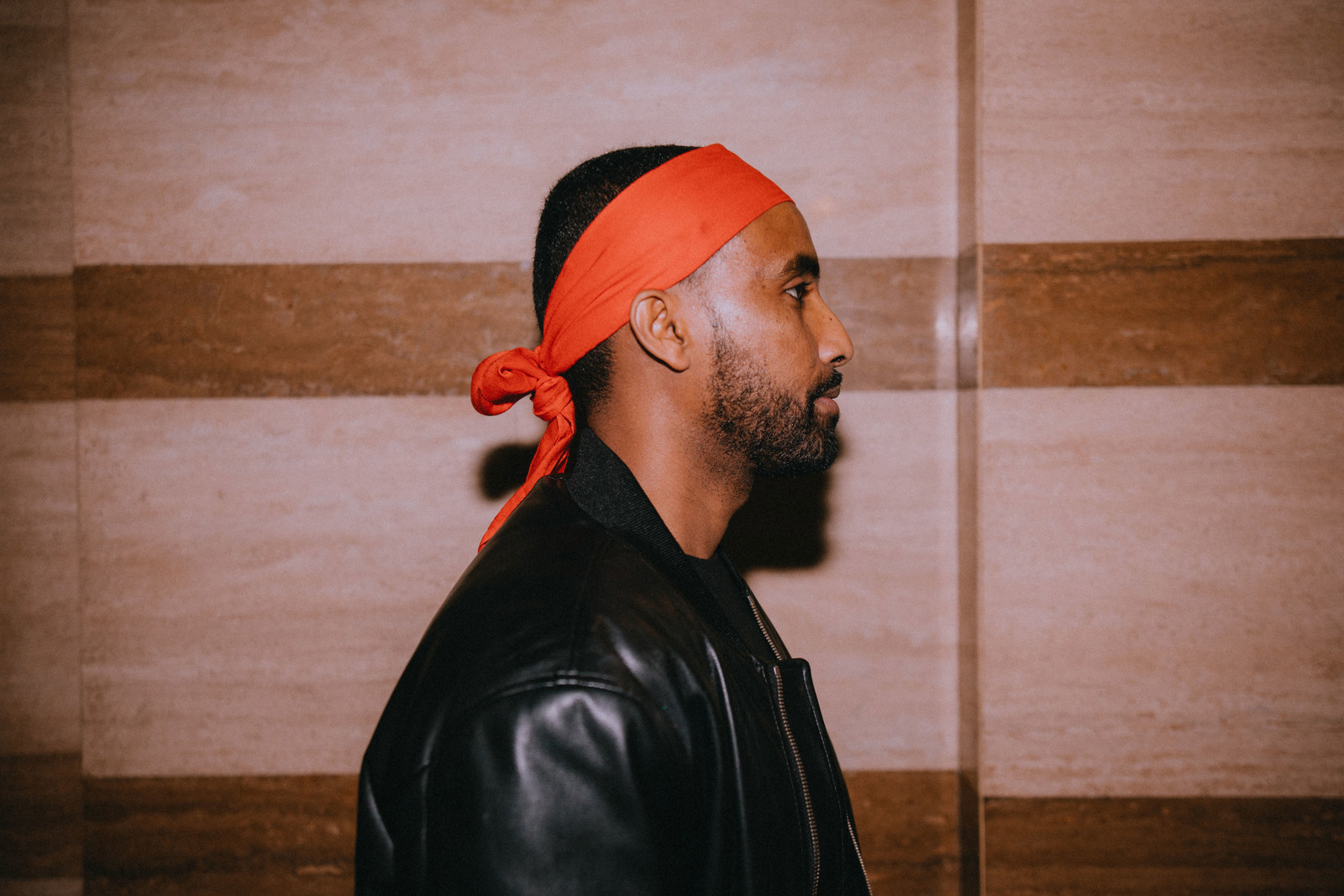 Right after Aar Maanta's performance, London mayor Khan publicly spoke about the recent attacks in Somalia. However, his tweet was criticised as it came a fortnight after the truck bombing, and talked of "the Somalian people" instead of the correct term, Somali.
For the organiser Ali, the festival was tinged with the knowledge that the violence in Mogadishu was far from the first experienced by Somalis, and a feeling that it was not going to be the last either.
"But we really wanted to show through the festival the resilience and the strength and their power," she said, "and the fact that nothing is going to stop us from coming together and celebrating our Somaliness."